It is not uncommon to swallow when you hear about ice cream.In summer there is no better option than ice cream. Ice cream works like wonder in your life and cheer up your mind! Are you a Ice cream lover?
Yes? So here are the most popular ice cream brands in india :-
1) Amul :-
Amul is owned by Gujarat cooperative Milk Marketing Federation.
Amul ice cream brand is founded in 1956 by Tribhuvandas Patel.
Amul sells around 400000-500000 litres of UHT milk and other value added products. Amul sells paneer, butter, buttermilk, cheese too.
---
2) Kwality Walls :-
Kwality Walls owned by the India based British-Dutch consumer goods company under Hindustan Unilever. Kwality Walls is a major distributor of frozen dessert.
Headquarter of this brand is in Mumbai.
Kwality Walls sells product in India, Bhutan,Nepal,Brunei,Malaysia.
---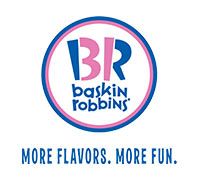 3) Baskin Robbins :-
Baskin Robbins is founded in 1945 by Burt Baskin and Irv Robbins in Glendale, California. Baskin Robbins is a American chain of Ice- creams and cake shops.
Baskin Robbins sells Ice cream in nearly 50 countries.
4) Havmor :-
In 1944, a young businessman Satish Choha started an Ice cream shop , by the name of Havmor. From the one little shop to big company, Havmor is very popular ice cream brand now. Havmor have 30,000 outlets over 8 states. This company is based in the Ahmadabad, Gujrat. Havmor sells ice cream in the form of cone, smaller cup , bigger cup, family pack, candy etc.
---
5) Mother dairy :-
Mother dairy fruit and vegetables private limited is an Indian company which manufacturers and sells milk products,ice creams,paneer and ghee.
Mother dairy also sells edible oils, fresh fruits and vegetables
Mother dairy was founded in 1974.
Mother dairy have 3,500 employees.
The headquarter of mother dairy is in Noida, India. Safal is the fruit and vegetable brand of mother dairy which operates many shops in NCR and Bengaluru. Safal has a plant in Bengluru which processes fruit pulps in larger number of quantities.
---
6) Dinshaw's :-
Dinshaw's dairy foods pvt.ltd manufacturers dairy products. The company also sells milk, butter,ice cream,bread and cakes. It was founded in 1933.
---
7) Top N Town :-
This the one the oldest and most famous ice cream parlor in India. They offer huge variety of ice cream with great taste.
---
8) Natural user cream :-
Natural ice cream has almost 135 store across India, which has become famous franchise. The first store was established in Juhu be R.S. Kamath
It is famous for fresh ingredient and real milk. The specialty is seasonal fruit flavour like mango, lychee etc.
---
9) Arun ice cream :-
They includes bars,cups,cones,tubs.
It was founded by Chandramogam in 1970. The brand name Arun was inspired by sun- the more the sun more the ice cream.